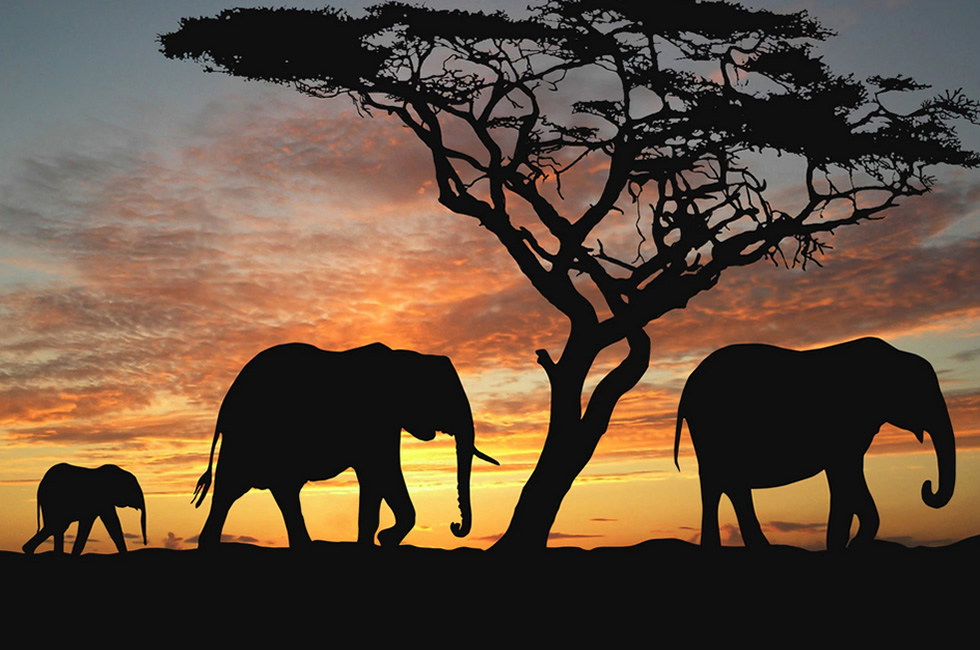 African safaris can prove to be the perfect vacation. With so many things to do and see, they promise an enjoyable and relaxing vacation atmosphere. What's more, they can fill one's vacation with excitement and adventure as they explore regions in the world you may have only known or experienced through books and stories.
African safaris provide individuals with the opportunity to explore a variety of countries, and allow them to meet interesting people with unique cultural backgrounds. For instance, they allow individuals to visit all regions of Africa including central Africa, East Africa, the Indian Ocean Islands, North Africa, and finally, Southern Africa. Further, the numbers of countries that can be explored while on African safaris is fantastic and include Botswana, Egypt, Kenya, Madagascar, Malawi, Mauritius, Namibia, Seychelles, South Africa, Tanzania, Uganda, Zambia, Zanzibar, and Zimbabwe.
In addition, when you book a vacation on any one of many African safaris, you will be pleasantly surprised with the amount of recreational activities afforded to you. While on African safaris people enjoy numerous recreations including, but in no way limited to: biking, bird watching, boating, bunji jumping, camel back riding, camping, canoeing, deep sea fishing, regular fishing, golfing, hiking, horseback riding, hot air balloon rides, kayaking, mountain climbing, river boarding, sailing, scuba diving, sky diving, snorkeling, white water rafting, wind surfing and much more. In essence, an African safari provides you with a prime opportunity to plan the perfect vacation chock full of all of the activities you enjoy.
You will also find a unique diversity in the types of accommodations that can be found in Africa while you are on your safari. There are safari camps, lodges, hotels, bed and breakfast sites, and beach resorts for you to enjoy. Of course, the more stylish your accommodation, the more it will cost you. Likewise, the more people that are with you when you partake in one or more African-safaris, the more the trip and all expenses associated with it will cost.
After you have planned just exactly where it is you want to vacation during your safari, you will want to take the weather in the area you have chosen into consideration. For instance, in the Indian Ocean Islands the dry season runs from the month of May to October, so you might want to plan your trip accordingly. Likewise, in East and Central Africa, the best time to plan your African safari is during the months of July through August. Southern Africa's best months are May and June. After you have successfully booked your trip, you will want to prepare yourself accordingly. There are myriad considerations to contend with when you plan to travel to Africa. For instance, you will have to provide your passports, deal with custom concessions, ensure that your immunizations are current, and you will want to pack your clothing according to the weather in the region you plan to visit. Of course, the more individuals that travel with you on your African safari, the more you will have to consider and deal with in terms of preparation.