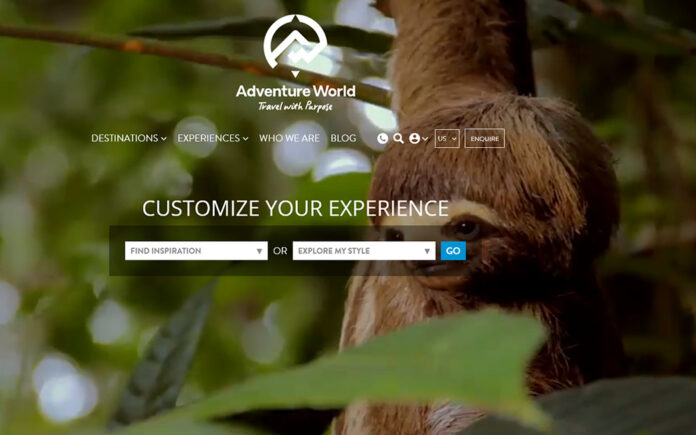 Want to plan your dream holiday getaway without wasting time looking for things you can do, or places to visit?   Adventure World is a place to discover a destination and search for a country, or hover over the continents listed on the website to start exploring. You'll be able to search through their various selection of travel experience collections and discover your perfect holiday getaway. They have resources that locates all of the major tourist attractions all over the world, and allows you to organize trips with just a few simple clicks. The website includes a large number of worldwide destinations which you can discover new places of your perfect dream destination.
With Adventure World, you can breathe the love and excitement that comes with discovering one of the most remarkable destinations our planet offers. Their dedicated team of travel experts are dedicated to providing you with the opportunity to experience the world in your very own unique adventure style. Their goal is always to inspire and provide you with a holiday vacation of a lifetime which fits and exceeds your expectations.
Hopefully these tips have helped you in making your travel dreams possible. Yes, it is difficult to save and each and every individual is in a different scenario to begin with, but it all boils down to drive and determination and if you really want it so bad, then you'll accomplish your goals.  If you would like more information on saving for your dream holiday, don't forget to check out Adventure World today!