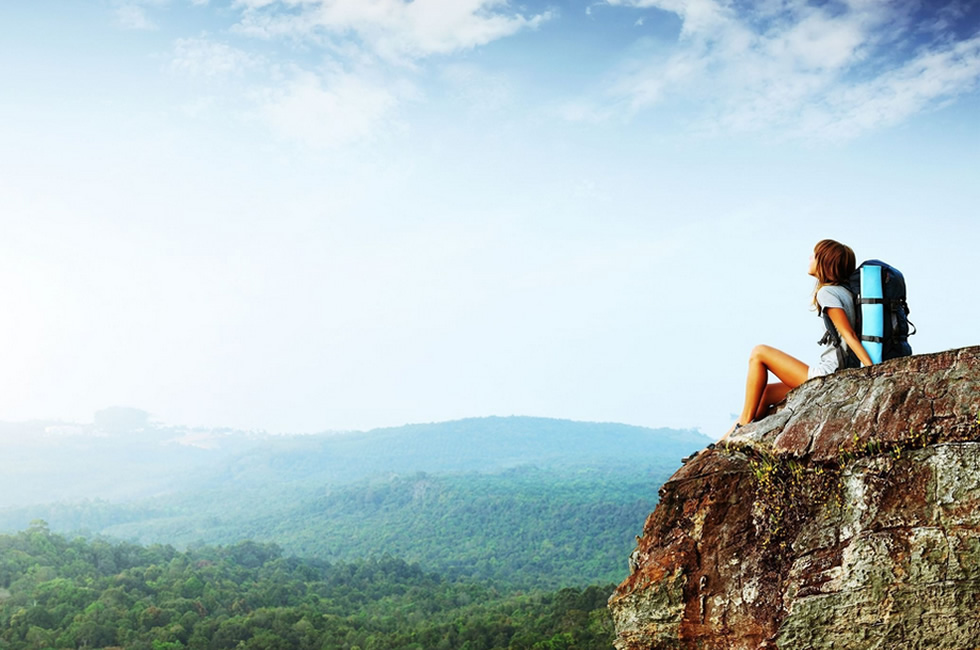 Adventure is the dream of every traveller. And in that every dream adventure of that aspiring traveller, there is always that mystery and maybe danger coming in the way. Since being a traveller is not all that safe as it may seem, being able to prepare essential stuffs and items for the journey is really a must.
Today, many aspiring travellers just doesn't have that enough experience to be able to survive the wilderness experience or in even outdoors. Because of this, every aspiring travellers must be able to have at least an idea about what should they be bringing on to their journey. These travellers must have items can guide them. These are mostly essential for an adventurer's good start in their journey. With these essential must have items, traveller's can enjoy their journey without having difficulty adjusting to certain environment. They can still experience the comfort that they can feel at home even when they are on a journey, may it be in the wilderness or outdoors.
A successful expedition or adventure has first of all to do with your attitude, mental capacity and focus. Living in the wilderness or outdoor is after all hard.
Sleeping Bag
One of the most important things that a traveller should bring is the sleeping bag. It is important for a traveller to be able to sleep well during the night. After all the hiking, running, walking and other activities, you will really need a good night's rest, don't you think? Having enough night's rest can fuel your energy for the next day's another journey and adventure.
Mattress
Well, a mattress is comfort for your sleeping, do have one. Choose a foam ridge rest or an inflatable mattress – or both for full protection. A puncture on the inflatable one is not unusual.
Tent
A tent is also important. It will be like your won house wherever you will be staying for the night. You could always just sleep outside, but using a tent can offer you more private space for yourself. And also, there may be dangers in the place you are staying; being inside the tent may help at least, for your protection.
Stove (pots, pans, eating utensils)
Foods are important and you should be able to cook them. Warm and tasty foods are after all essential to get piece of mind and energy for the day's journey. If venturing into the developing world, petrol is the only choice as fuel or firewood. But then you have to know how to make a fire.
Clothes
Good thermal clothes are the best choice for any climate. Trousers and shirt plus rain-and-wind gear can help give space for your knees and elbow thus making you be able to move freely.
Footwear
It is highly suggested that you should wear sneakers. It gives ease in every activities you do as well as comfort.
Head cover, Head lamp and Batteries
A head cover, preferably a big-brimmed one, makes a big difference in any climate really. It shields you from sun, rain and overheating – or getting too cold. A head lamp is extremely important to be able to set up camp, cook and survive when it's dark and make sure that you have enough batteries to replace the non-working ones.
Compass
There is already GPS, but don't use it too much often. You may need a lot of batteries to be able to use it. Only use the GPS for security, not for navigation. Instead, use the manual compass for you to be able to be extremely aware where you are and what you're surrounding looks like.
First Aid Kit
This may be the most important item. You will need some basic medicine to keep you going until you can get proper help.
Knife, Lighters, Matches and Duct tape
Knife is very important. You will need it from making a good fire to cutting your foods. It may also come in handy for other things. Lighters and matches will help you build fire and don't underestimate the use of duct tape. It can pretty much fix anything.
Waterbottle or a CamelBak
Water is very essential to your travel. It will keep you hydrated.
Toothbrush, Toothpaste, Shampoo, Soap, and Towel
Hygiene is also important even you are travelling. Opt to have your toothbrush, toothpaste, shampoo, soap and towels ready. You may not be able to take your bathe everyday during your travel, but at least you have them ready when you will be able to do so.
Others
Maps, Passport, Money and other essential documents like Cellphone and Camera or even Solar Panel.