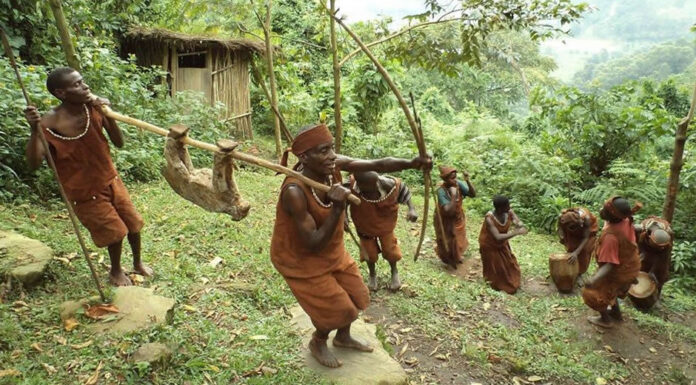 You want local travel experiences. Destinations you chose here matter a lot on getting the true feeling of the local travel experience at over all levels. You discover that so many cities are considered touristy places. You hear about countries that appear to be so touristy, others say they're not worth visiting.
Yes there are very many countries in the world that has offer a lot of natural and fabulous things to see though not over crowded as those that are branded touristy places. So, if you prefer to stay away from mass tourism, it can seem like a real challenge to find an ideal destination to visit.
Some countries have already embraced ecotourism and you can enjoy a local experience. Get to travel like a local in varios countries in Africa. Would you like to go on a gorilla safari in Uganda or a chimpanzee watching in tropical rain forests.
There is actually nothing wrong with visiting these very crowded places as they may seem but when to visit and what exactly you want matter here. After all  not all visitors visit the same places, eat at the same restaurants along the same main squares, walk down the same streets and wander in and out of the same shops, all over the world.
But if you want local travel experiences, all you really need to do is follow one very simple rule.
The 5-Minute Rule for Local Travel Experiences
Here's how it works:
Step 1: See as you smile.
Step 2: Walk away.
Yes, that easy. That's the rule.
We've been all their in places where you feel all your time is wasted and money at the same time, you do not get to see or enjoy anything because the place is jammed with persons everywhere.
At the same time you feel it will be a waste of time if you do not utile the small time available to do something for yourself at least not to regret in the near future. Places maybe touristy but they may again have room for everyone to enjoy the beauty and those travel sports you wanted to visit.
Far from it, actually all the touristy places the reason why they are named the touristy places is because they have a lot more than what you think that they do offer to tourism.
Getting a place to eat, we look in neighborhoods that are a 5 minute walk away from the areas that are full of tourist-oriented restaurants. In case of city tours around Uganda you can have these in the middle of the day when everyone is busy in their offices and work.
The Wonderful Results on local travel experiences.
You will end up getting in the best cozy local restaurants in town, with doors that are not plastered with TripAdvisor stickers. The good thing is they all understand English and service will be as good as that for the local travels.
Did you know that local travel experiences will unlock for you the best local hangout with an incredible view that and breath taking yet it may seem  an attractive.
A glimpse of real Ugandan life, in quaint parks full of locals hanging out, everyday activity, shops and pastries are of the highest quality and the cheapest prices. Along the streets and roads markets flooded with our local rainbow fruits can you can buy 20 times the price in your home country
Above all you must not eat free things without the local consent as well as taking those pictures without consent.
And there you have it, that simple. Authentic, rewarding and incredibly fun Local travel experiences.