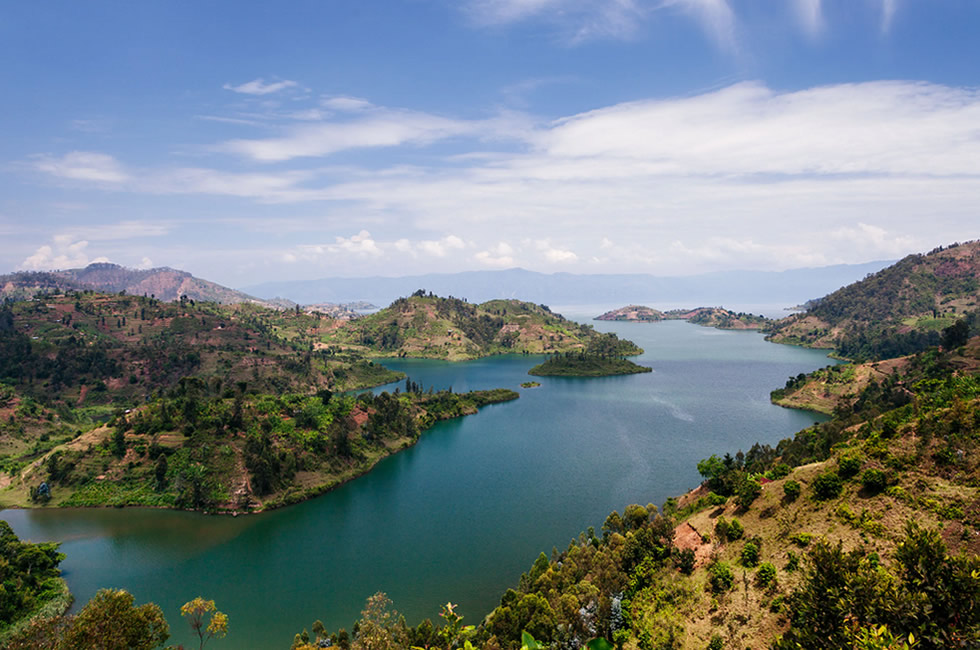 A visit with a mountain gorilla family is a life changing experience. Mountain gorillas are highly intelligent, good natured, and fascinating to observe. The silver back's powerful presence is awe-inspiring, yet his calm clearly earns him the title, "gentle giant". People are equally struck by the tenderness and care that mothers show their young. And then, of course, there are the juveniles who spend most of every waking hour at play and never cease to make visitors smile. We believe your time on Congo gorilla trek in Virunga slopes you will leave you feeling changed for the better.
All treks are led by park rangers and usually depart from Bukima patrol post. Treks usually require 1-2 hours of hiking in each direction, depending on where the mountain gorillas spent the previous night and the difficulty of the terrain.
To safeguard the health of Virunga's gorillas, visitors will be required to wear surgical masks (provided) when in the presence of gorillas. Children must be 15 years of age or older to go on a gorilla trek. Time with the gorillas is strictly limited to one hour. If you don't feel well at the time of your scheduled trek (i.e. you have a cold, fever, diarrhoea, or persistent sore throat) – please cancel. Mountain gorillas are extremely susceptible to human illnesses. Gorillas have died after being exposed to human respiratory viruses and other common ailments.
Mikeno Lodge is a hidden gem within Virunga National Park that will not take long to be discovered. The bungalow accommodation is spacious, luxurious & very private, each with fabulous tree or valley views. Each bungalow has its own fireplace, which the staff light every evening while you are out enjoying the scrumptious dinner. This is one of the lodges you can enjoy while in Congo.
Lake Kivu is a beautiful high altitude lake which forms the border between the Congo and Rwanda. It's a busy lake, always alive with traders and fishermen in their dugout canoes. The drives along Lake Kivu are longish, on unmade roads, but they offer the opportunity to see rural life as it has been for centuries, virtually unchanged. It is a very scenic route and you see people at work, cultivating bananas, cassava, sorghum, beans, rice, potatoes, and even coffee in their steep and tiny fields.
Take pleasure in the magnificent Lake Kivu! Lake Kivu lies in the Albertine rift and is among the African Great Lakes. It is placed on the border of Democratic Republic of the Congo and Rwanda, a part of the Great Rift Valley. Lake Kivu drains into the Ruzizi River, which pours southwards into Lake Tanganyika. The lake occupies an aggregate surface vicinity of approximately 2,700 km2 (1,040 sq mi) and lies at a an altitude of 1,460 metres (4,790 ft) above sea level. The lake bed sits ahead a rift valley that is gradually being towed apart, bringing about volcanic activity in the area, and making it predominantly deep: its maximum depth of 480 m (1,575 ft) is ranked fifteenth in the world. The lake is bordered by regal mountains. In Lake Kivu lies the world's tenth-largest inland island, Idjwi, as well as the infinitesimal island of Tshegera, which also lies within the margins of Virunga National Park.