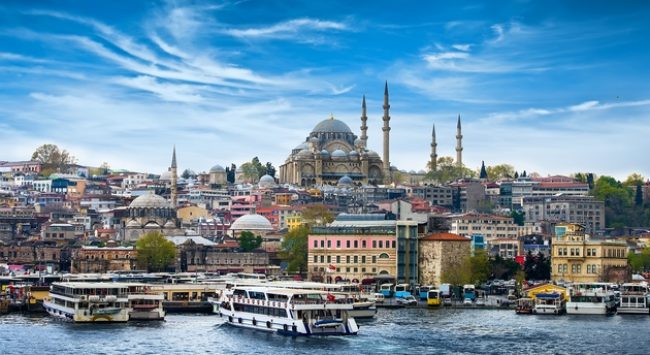 Turkey's famous city is Istanbul which ironically is not its capital. The capital of Turkey is Ankara, but Istanbul has great historic importance, and it connects Asia and Europe.
Istanbul is still bustling with city life and overcrowded but compared to before, it is a cleaner and safer city. Local Turks can be seen walking the streets with mobile phones or sitting at restaurant outdoors watching people and the day go by. Italian influence can be distinguished and the environment is warm.
Upon deciding to travel to Istanbul, you must be knowledgeable about some information concerning your stay. It is advisable that you know about the destinations, activities, laws and tradition so as not to offend locals or even get in trouble. Information about Istanbul hotels, their location, facilities and rates are also important for you decide where to stay to make your visit as comfortable as possible or oppositely as adventurous as you can make it to be.
A nice hotel is situated in Sultanahmet which is the old city of Istanbul. Hotel Hippodrome as it is called is only a few steps away form the Blue Mosque and also near the vicinities of the Topkapi Palace, Hippodrome, Hagia Sophia, the Underground Cistern and several bazaars. Room amenities include cable TV, mini-bar, shower, direct dial phone and dryer. The hotel also offers free service for airport transfers.
If you want to stay in a hotel accommodation offering great historical value, you may want to try the Anzac House Hotel. This hotel is located just around three hundred kilometers south of Istanbul in Canakkale. It takes around six hours to reach the vicinity by bus coming from Istanbul. If staying here, one could visit the battlefields of World War One in Gallipoli as well as the famous ancient city known as Troy. This hotel offers the basic facilities a hotel can offer with quality service from a friendly staff and a great traditional atmosphere.
Turkey is a bridge between Asia and Europe with three percent of Turkey actually situated in Europe. Visitors need to pass Bosphorus before they can enter Asia Minor as most of Turkey is in Asia known as Anatolia.
There are several charter services which tourists can take going to the Aegean and Mediterranean coasts, but most times they don't make it to travel to Istanbul. Although it maybe pleasurable touring around the resorts along the coasts of Alanya, Antalya, Bodrum, Izmir and Marmaris, there are also other activities that can be experienced in Turkey.
Turkey is a Republic and was has always been considered as an exotic and dynamic travel destination. A Turkey travel is well able to take a visitor to a journey through time itself as being witness to the different cultures from one to another within a country. The Romans and the Sultans of Ottoman once inhabited Istanbul and the traces of these cultures are historically engraved unto Istanbul's character. One could bear witness to several ancient sites of civilizations which seem like a big outdoor museum.