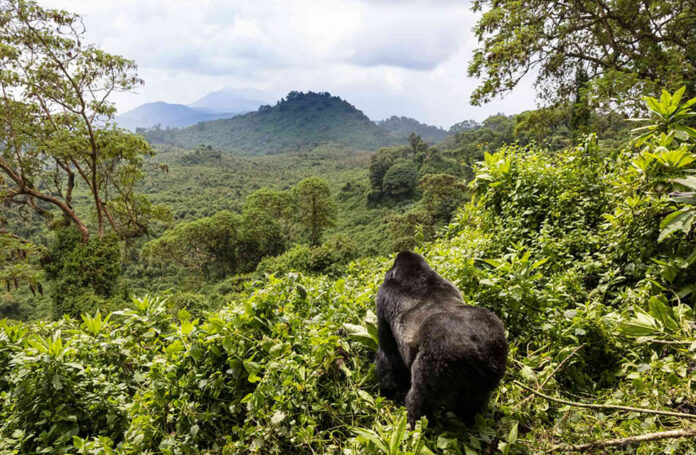 Taking a trip in Rwanda can be fascinating and relaxing as this can make you fall in love with wildlife and make you discover a new home with its favorable climate, hospitable people and wonderful tourism amenities at your disposal. Rwanda has vast of tourist attractions that are worth a visit.
These attractions can make you stay in Rwanda for a while if you really want to enjoy them fully. These are some of the awesome attraction you may enjoy while you in Rwanda.  Rwanda has historical sites that is Kigali genocide memorial center, the presidential palace, Bisesero genocide memorial, Iby'iwacu cultural village, the palace of king Mutara III, Ntarama church, national museum and many more. Those can give a broader picture of how Rwanda has evolved in terms of political, social and economic aspect in recent times.
Rwanda has three national game parks that can make you see the wildlife up close and also discover new flora and fauna you have never seen before. These are Nyungwe national park which is known for its richness in primates like monkeys and chimpanzees and shelters lots of bird species. There is also the Akagera national park in the eastern part of Rwanda along the Tanzanian border which has many huge mammals like elephants, zebras, errand, roan antelopes and many more and also possesses 500 bird species. It is also a destination for sightseeing with its beautiful scenery that has Lake Ihema and Lake Shakani where you can also have a boat trip.
Rwanda also has Volcanoes National Park in Virunga regions which is the most popular tourism destination in Rwanda due to its possession of the mighty mountain gorillas which are a beauty to watch and give chances of taking brilliant photos. It also has some other attractions like the Volcanic Mountains for hiking; the bird species and also the golden monkey at the basement of the park are worth to talk about. Not forgetting volcanoes national park has Diana Fossey research center and also her tombs. This zoologist fought hard to preserve and protect these gorillas in the 1940 because they were greatly killed by humans.  Rwanda also has Lake Kivu which is one of the African great lakes. This is a home of relaxation as it possesses a beach for swimming, sunbathing, picnic and boat riding.
With all the above attractions accompanied with the greet accommodation facilities and other tourism amenities, you can have 5 days of great leisure. We can make you an itinerary for your safari in Rwanda with all the attractions of your choice. you will  have a life time experience in Rwanda guided by us.